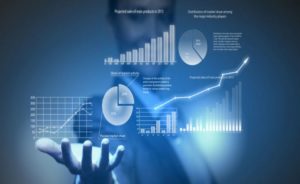 Senior Analyst / Project Manager (Brussels / France)
Your mission
You manage your own projects and clients under the supervision of our Senior Team and in daily contact with other back office team members based in Europe.
As agile data analyst, you act at all stages of the mission: project set up, data collection and processing, analysis and reporting… with one single objective: bringing added value to the client and creating relevant stories with data.
Over time and after gaining mutual confidence, you take part in managing and developing your client portfolio made on international and local destination boards and travel brands : client briefing definition and needs' mapping, proposal development, presentations…
You also contribute to the resonance and reputation of the company, taking part in our marketing and communication initiatives, in our research innovation development and contributing to our CRM and communication content (newsletter, social presence, conference participation…).
Your profile
A Research / BI Manager with a track record of at least 3 years in BI / Market Research Agency.
Master Degree Certificate
You are rigorous, detail oriented, with excellent analytic skills and strong international mind.
You feel comfortable in analyzing all types of data sources from surveys, social listening and transactionnel data and convert them into relevant insights for our clients. A first experience with data analytic tools is expected (SPSS, Sphinx, Tableau, Power BI…).
MS Office has no secret for you! Additional experiences in BI SaaS /WebApps / Data visualization tools is a great plus.
You like coordinating and supervising external and internal partners for maintaining the highest level of quality.
You are dynamic, organized and a team player.
French / English command necessary, other languages appreciated!
Interest in the travel sector is a must… Experience in the Travel data space is a bonus.
Interested? Please send your resume and letter to  jobs@tci-research.com with reference 2019 SRM
Internship (3 / 6 months – Any location)
Your mission
You actively take part in projects for various tourism players and report to a Senior Project Officer.
You assist the coordination of projects in close cooperation with suppliers and partners for each research project you are involved in. You check the quality of data, prepare analysis and reports provided to clients, meeting company quality standards and deadlines.
Your responsibilities cover the following:
Assistance in questionnaire design, scripting, test and validation with clients
Fieldwork monitoring and quality control, data checking
Data check and analysis
Report writing
Marketing activities (newsletter, social networking…)
Requirements
Post graduated in Management, Economic or Statistics with a specialization in Marketing
Extremely rigorous, with a passion for data analysis
Competence in MS Office is a must. Knowledge of any analytic software is a plus.
Independent and team player
Interest in the tourism sector and innovative research developments
You are flexible and ready to take up challenges offered by a young growing company, acting in a strong international environment
Strong proficiency in English essential. Other languages are a bonus.
Ready for taking up this challenge?
Send your resume and letter to  jobs@tci-research.com with reference 2019-INT.