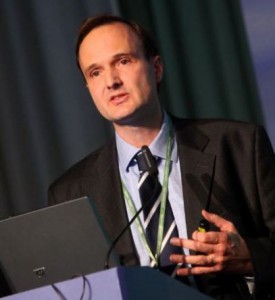 Olivier Henry-Biabaud
CEO
Olivier founded TCI Research in 2010. With a master's degree in Marketing Strategy (Paris Dauphine University, Sciences-Po Paris), he has 20 years' experience in market research at global companies (TNS, Ipsos). As a specialist in the visitor experience, he has been in charge of large-scale research programs measuring destination competitiveness for over 70+ countries, regions, cities and international tourism organizations. He is a regular speaker at international forums about tourism competitiveness, member of the UNTWO Panel Experts and Knowledge Network and Board Member of the TTRA – Tourism and Travel Research Association (European chapter).
olivier.henry-biabaud@tci-research.com
Tourism competitive intelligence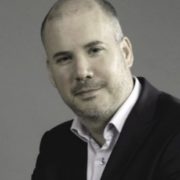 Emmanuel Meunier
Vice Président Europe
Emmanuel joined TCI Research as VP Europe in 2012 and is based in France. He has a track record of 15 years as a Market Research professional. Emmanuel began his career at TNS and 8 years later, he joined the Executive Committee of CRM Metrix as Head of Department to develop market research solutions and provide marketing consultancy in innovation, branding and digital marketing for major clients in the CPG, Tourism, Leisure and Entertainment areas. He is a specialist of digital effectiveness measurement (website, cross-media ad campaign including display, social media, community management). Emmanuel holds an MBA Marketing/Statistics degree from Ecole Supérieure des Affaires, Grenoble, and a Master's degree in Economics from the University of Angers where he lives with his wife and two children.
emmanuel.meunier@tci-research.com
Tourism competitive intelligence
Global Coordination Center (Brussels)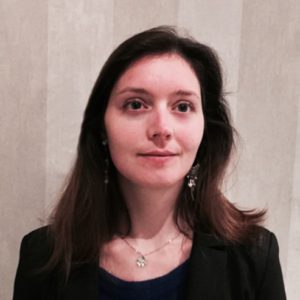 Florence Massat
International Project & Data Officer
Florence Massat joined TCI Research in 2013 and is based in Brussels. As Market Research Executive, she is in charge of conducting international projects for various tourism players. She graduated from a bachelor's degree in Economics and a master's degree in Marketing from the Toulouse Business School in France. Previously, Florence worked as quantitative fieldwork manager in a research company. She speaks French, English, Spanish and Portuguese… She is fan of travel and early adopter of sharing economy platforms.
florence.massat@tci-research.com
Tourism competitive intelligence
International Network of Local TRAVELSAT Representatives
TCI Research has established an international network of 30+ local TRAVELSAT Experts in Eastern, Central and Southern Europe, North America, the Middle East, LATAM, Caribbean and Asia-Pacific. Local representatives analyse and present TRAVELSAT data taking into account your regional competitive context. All are experienced consultants in destination marketing and tourism public and private sectors.
Contact us to be directed to your local expert, or contact the following TRAVELSAT Network Members in your region: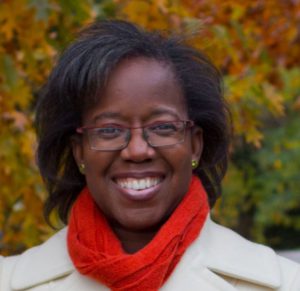 Georgette James
USA
Based in New York City, Georgette James is an independent tourism consultant. With a focus on tourism promotion and destination marketing, she specializes in providing critical analysis and insight from a wide array of research sources, and translating market data and industry knowledge into actionable recommendations for strategic planning. She has worked on a range of client/partner initiatives involving destination assessment and market competitiveness, consumer insight on travel motivations, media coverage of destinations, and other tourism and hospitality related topics. Prior to her career in tourism, Georgette worked as a certified public accountant and change management professional for global finance and advertising companies firms for twenty years. She graduated from University of Massachusetts with a bachelor's degree in accounting, Columbia University with a master's degree in international affairs, and New York University with a graduate certificate in tourism management.
Georgette enjoys discovering what makes a destination unique and inspiring people to visit.
Tourism competitive intelligence

César Castañeda
Latin America
Born in Colima, Mexico; Mr. César Castañeda completed graduate studies in Economics at the Instituto Tecnológico Autónomo de México (ITAM). He obtained both a masters degree and a PhD in Economic History at the École des Hautes Études en Sciences Sociales (EHESS) in Paris, France. Both degrees were obtained with the highest honors.Mr Castañeda has large experience, in different areas concerning tourism and economics. His past experience includes responsibilities such as Deputy Director of Economic studies in INEGI, (Instituto Nacional de Estadística, Geografía e Informática in Mexico), manager of the Mexico Tourism Board in (CPTM) in Paris, France and Director of the CPTM in bith Montreal and Toronto, Canada. For nearly four years Dr. Castañeda was the Director of Operations of the World Centre of Excellence for Destinations. He is now the Secretary General of OLACT, Organization of Latin-American and Caribbean Tourism.
cecanvm@hotmail.com
Tourism competitive intelligence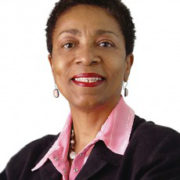 May Hinds
Caribbean Region
May Hinds May Hinds is the founder and chief executive officer of May Hinds Consulting Inc., a Barbados-based regional consulting business specializing in tourism development. Over the past three decades, Ms Hinds has worked on various technical assistance projects in the tourism sector of 19 Caribbean countries on behalf of regional and international funding agencies. These projects were executed in collaboration with international consulting firms, regional governments (ministries and statutory boards) as well as the private sector. Ms. Hinds was in the inaugural class of students who graduated in 1972 from what was then the Hotel School Division of the Samuel Jackman Prescod Polytechnic with a Diploma in Hotel Middle-Management after a two-year study program. She also holds a Master of Science (M.Sc.) degree in Hospitality and Tourism Management from the International Management Centres Association/Revans University.
mhinds@caribsurf.com
Tourism competitive intelligence

Manolis Psarros
Greece, South Eastern Mediterranean Regions
Manolis Psarros has undertaken consultancy work in tourism planning and development and destination management and marketing at both national & international level. He was involved with destination development and tourism policy issues at international and domestic levels, EU projects for enhancing Athens' tourism product, project management for high-calibre events and sales and promotion strategies for the travel trade sector. Since the beginning of 2009, Manolis has been working as an external destination development and marketing consultant for various destinations. Manolis has a BA (Hons) in Hospitality Management with Tourism & Leisure from the University of Huddersfield and a MSc in Tourism Planning & Development from the Oxford Brookes University.
mpsarros@toposophy.com
Tourism competitive intelligence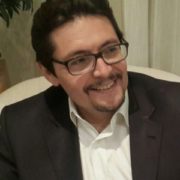 Mehdi Chahed
Tunisia, Algeria
Mehdi Chahed is founder and Managing Director of the CEFAC (Centre d'Etudes, de Formation et d'Assistance CHAHED), a Tunis-based consulting and training firm specializing in the public and private sector of Travel, Hospitality and Tourism. Since 2006, Mehdi has acquired a solid expertise in Quality evaluation and upgrading assessment of hotels in various tourist areas, in the framework of national hospitality programs. He regularly moderates training sessions and conferences in the sector and took part in several market analysis and CEFAC consulting missions for MENA destinations including Morocco, Tunisia, Egypt and Senegal. He was post-graduated a Management and Finance Master Degree in Paris at the ESGF.
m.chahed@planet.tn
Tourism competitive intelligence

Ulf Sonntag
Germany & Baltics
Ulf Sonntag is head of market research and associate director at NIT, Institute for Tourism Research in Northern Europe, Kiel, Germany. The NIT was founded 1991 as a research institution for tourism issues and related subject areas. The general focus of Ulf's work is about understanding the dynamics of tourism on different spatial levels (regional, national, international) based on statistical analyses and market research as well as the application and discussion of findings in planning and marketing. Among other duties, Ulf is project manager of the German Reiseanalyse and in this position provider and advisor concerning tourism demand data for European destinations and tour operators.
ulf.sonntag@nit-kiel.de
Tourism competitive intelligence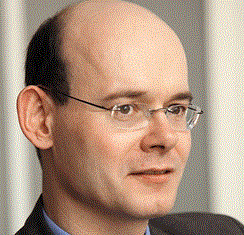 Miroslav Roncak
Eastern Europe
Miroslav Rončák has more than 20 years' experience in international tourism and effective destination promotion and research. He spent 12 years as a director of the Czech Tourist Authority-CzechTourism in Frankfurt, Berlin, Moscow. He was responsible for tourism strategy, marketing promotion and PR activities of the Czech Republic as an attractive tourism destination in Germany, Russia, CIS and Baltic States. As a recognition of his international tourism engagement he has been awarded the "Tourism Olymp" Prize by the Department of Tourism Ministry of Economic and Trade of Russian Federation and Travel industry and Mass media professional Award "Leaders of the Travel industry" as the best representative of tourist authority in Russia, CIS and Baltic states. He is conducting market research and developing optimal sustainable tourism strategy for several tourism destinations. As a tourism expert he is a regular speaker at international forums in Eastern Europe. He is also working as a tourism researcher in the Department of Recreation, Tourism and Leisure Studies at the Palacky University in Olomouc, Czech Republic. His research focus on tourism trends, sustainable development of tourism destinations and impact of tourism on the host`s community quality of life.
mroncak@hotmail.com
Tourism competitive intelligence

Hamira Zamani-Farahani
Iran & Middle-Eastern countries
Hamira Zamani-Farahani is founder and Managing Director of the Astiaj Tourism Consultancy & Research Centre in Tehran (Iran). Astiaj was founded 2001 as an independent tourism, leisure, & hospitality consultancy company providing a wide range of tourism professional services. She has worked as a tourism researcher, writer, consultant and lecturer for more than twenty years. Hamira holds a PhD in Tourism Management from University of Malaya (Malaysia) and a Postgraduate Diploma in Tourism from University of Strathclyde (UK) and a Master's degree in Sociology. Her research interests in tourism fields are wide and her publications include international and local journal papers, book chapters and three books.
info@astiajtourism.com
Tourism competitive intelligence